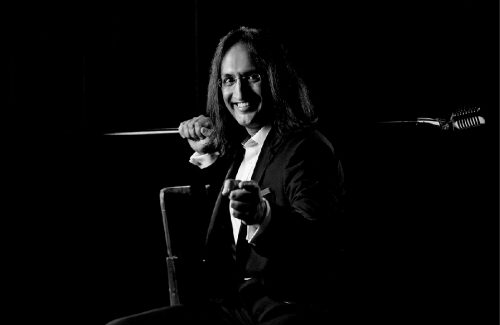 Papa CJ
Papa CJ
Papa CJ is a world-renowned stand-up comedian. He has won awards for both Asia's and India's Best Stand-up Comedian. Forbes Magazine called him 'the global face of Indian stand-up' and Toastmaster International called him one of the most influential comedians around the world.
He has performed over 2000 shows across five continents. His work has been broadcast on NBC, BBC, Comedy Central, Showtime, MTV, Paramount, The Comedy Channel, ITV and a host of other international networks. He taped a Showtime USA Stand-up Comedy Special with Russell Peters in Amsterdam and in the American TV show Last Comic Standing, he was adjudged one of the top ten acts from over 3000 contestants across the world.
He represented India on NBCs TV show Last Comic Standing in 2008 and from the thousands of global contestants; he was placed in the Top 10. He was the first Indian comedian to be invited to perform at the Just for Laughs Festival in Canada and has performed multiple times at the Edinburgh Fringe. Papa CJ understands the environment of his clients and has the experience and versatility to handle any environment at any event in any country. His strength is his spontaneity and ability to interact with an audience and handle any crisis that might occur during a live event.
Papa CJ holds an MBA degree from the University of Oxford. He frequently works with companies and educational institutions as a motivational speaker and executive coach.