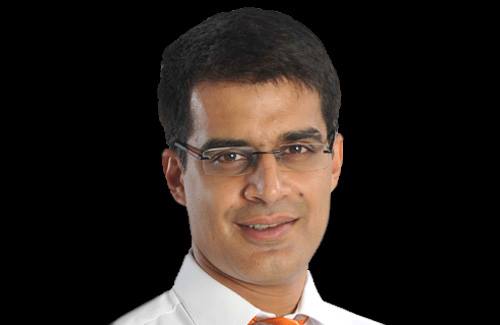 Anshu Mor
Anshu Mor
Anshu Mor, widely known as a master storyteller, gave up corporate life at the age of 44, to pursue his passion of becoming a standup comedian.  
Anshu first went up on the stand-up comedy stage in May 2016 and since then has had a meteoric rise in the standup comedy industry. Having performed over 250 shows in his first two years, both in India and abroad, he was recently recognised as the rising star of standup comedy in India by the TIMES group. In this short period, he has already performed for some of the biggest global brands.
With his inimitable storytelling style and clean observational comedy, Anshu has wooed the audiences across all major comedy clubs and venues in India. In 2017, he had to his credit two highly appreciated standup comedy solo specials –'The Anshu Mor Show'and 'Wait There's Mor'. Starting March 2018, he is on an India Tour with his brand new 1 hour standup comedy solo special – RIGHT SE DEKH!